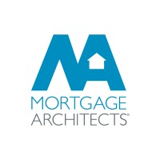 Company or professional name (公司或专家名称):

Jiajing (Jim) Wu


商业贷款,房屋贷款
Mortgage Agent 商业房屋贷款
LIC # M14002265
License # 10671
Mortgage Architects

I came to Canada in 2007 as an international student at Brock University. Graduated in 2011 from BBA program. Since then, I worked at TD Canada Trust until April 2014.

From May 2013 to April 2014, I am always the quarterly top 10 Investment advisors in the North York district in GTA area. With over 1 Million money-in sale each quarter.
From April 2014 until Present, I work at CIBC. In last quarter of year 2014. I finished the quarter strongly with 3.8 Million mutual fund sale and 3.6 Million for Mortgage sale.
From Jan 2015 to present, I am the mortgage agent at Dominion Lending Center Expert Financial. I would like to explore my business into the local Canadian Market.

Very strong at customerservice and following up with clients.
Very good at Proactive asking for business.
Tel:416-200-9813 Email:jimwu@dominionlending.ca 黄页信息 [Source Link]:https://www.58landlord.com/JIM-WU
Jiajing (Jim) Wu Service Category (业务服务类别范围):
房屋贷款
房屋贷款,贷款,贷款经理,贷款专家,贷款经纪
其它信息:
Jiajing (Jim) Wu Service areas (业务服务区域):
Ontario
Vancouver(温哥华)